Here's what you're going to learn... At absolutely no cost:
How to find the most profitable traffic source: Learn what the top clinic owners are doing to ensure they have new clients reaching out to them every single day.
How to only speak with qualified enquiries: Get rid of time-wasters in an instant to ensure your valuable time isn't wasted chasing leads.
How to optimise the backend to maximise conversions: Automate your entire advertising system so you can focus on what matters most to you and your clinic.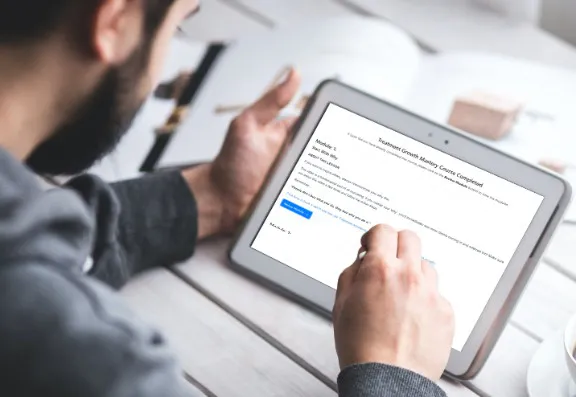 Each section takes around ten to fifteen minutes to complete and you don't have to do it all in one go, which makes it easier to fit in around your daily work. Each section contains a video, which can be viewed and listened to on a mobile phone or tablet, alongside a downloadable document containing a transcript of the video content.
The whole course should take no longer than around two and a half hours and when completed you can come back and revisit any sections that you were unsure about again. You will also receive a certificate of completion when you have reached the end of the course.
This is an ideal course for every clinic that wants to increase its profits and best of all?
It's absolutely FREE for Consulting Room Members!