UK and Ireland Clinic Name Search
All Clinics Starting with Z
Zafra Medical
1 Litfield Place, Litfield House Medical, Bristol, BS8 3LS
Private clinic specialised in Anti-ageing, Aesthetic Medicine for men and women with the best and bespoke treatments for skin rejuvenation of the face, lips, body, weight loss diet, women's intimate health and adult GP services. We have free medical consultations available. Located in Bristol.
5/5 From 10 Reviews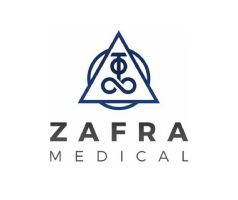 Zen Orthodontics and Rejuvenation Clinic
2 Downshire Close, Newry, BT34 1FD
Zen's Rejuvenation Clinic is in a discreet location, with free on site parking. You'll be welcomed into our luxury waiting room, located on the top floor of Zen by Dr Jayne Vaughan; a highly trained and experienced Facial Aesthetics Clinician who will spend time discussing your concerns and desires.
5/5 From 1 Reviews
Zenith Cosmetic Clinics
6 Clinton Terrace, Derby Road, Nottingham, NG7 1LY
Zenith Cosmetic Clinic offers surgical, non-surgical, dental and cosmetic aesthetic treatments including Weight Loss, Skin, Anti-ageing and Cosmetic Dentistry. They are located in Nottingham and London and are easily accessible from the local areas of Derby, Leicester and Loughborough.
3.8/5 From 6 Reviews