UK and Ireland Clinic Search
Looking for your local cosmetic surgery clinic, beauty salon, non-surgical medical aesthetic clinic, cosmetic dentist, hair loss specialist or laser eye surgery provider?
Our Latest Clinic Additions
Pearls Beautique
Pearls Beautique, Ryeland Close, Worcester, WR38HE
Pearls Beautique, providing bespoke aesthetic & beauty facial treatments to suit your skin's needs. Unleashing your beauty from within!
More Information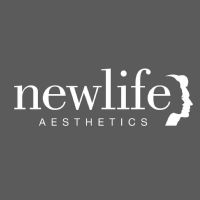 NewLife Medical Aesthetics
42 Coombe Lane, Raynes Park, London, SW20 0LA
Here at New Life Aesthetics, we specialise in helping people to become the best version of themselves. Our state-of-the-art clinic is based in Raynes Park and Wimbledon, London. Aesthetics skin care clinic provides the best non-surgical treatment.
More Information
Latest Special Offers
To view all our special offers please Click Here.
Invisalign |
Reference: Consultingroom892
Offer Ends: 22-05-2021
What is Included in Your Treatment Contribution:
1 – 100% Free Smile Assessment : Get all of your questions answered at your one to one meeting with our experienced Invisalign Dentist.
2 – See Your Smile Transformation Before you Commit to Invisalign® : See a FREE 3D animation of how your teeth will move.
3 – Free Teeth Whitening : You want your teeth to look the best they ever have, so we'll give you free teeth whitening.
4 – A pair of removable retainers : Retainers are necessary to keep your teeth in the correct position once your treatment is complete. We will give you a free pair at the end of your treatment.
*All of the above is worth over £1000!
2mls Filler For £200 |
Reference: Consultingroom891
Offer Ends: 30-06-2021
This has been a very popular offer
£200 for 2mls of filler - choice of Lip filler/naso labial folds and marionette/cheek fillers/jaw augmentation