UK and Ireland Clinic Search
Looking for your local cosmetic surgery clinic, beauty salon, non-surgical medical aesthetic clinic, cosmetic dentist, hair loss specialist or laser eye surgery provider?
Our Latest Clinic Additions
The Dr Jenni Clinic
Blisworth Hill Farm, South Entrance, Stoke Road, Bilsworth, NN7 3DB
We understand the power of self-confidence and feeling well. That's why The Dr Jenni Clinic philosophy is underpinned by a deep desire to help others and creating an inclusive, happy culture that supports this. You will always feel welcome here.
More Information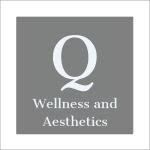 Q Wellness and Aesthetics
139 Wetherby Road, Harrogate, HG2 7AA
If you are looking for a registered clinic, that is passionate about age management, and optimum health and well-being then Q Wellness and Aesthetics is the right clinic for you. You can be assured that we have your best interests at heart.
More Information
Latest Special Offers
To view all our special offers please Click Here.
Invisalign |
Reference: Consultingroom892
Offer Ends: 22-05-2021
What is Included in Your Treatment Contribution:
1 – 100% Free Smile Assessment : Get all of your questions answered at your one to one meeting with our experienced Invisalign Dentist.
2 – See Your Smile Transformation Before you Commit to Invisalign® : See a FREE 3D animation of how your teeth will move.
3 – Free Teeth Whitening : You want your teeth to look the best they ever have, so we'll give you free teeth whitening.
4 – A pair of removable retainers : Retainers are necessary to keep your teeth in the correct position once your treatment is complete. We will give you a free pair at the end of your treatment.
*All of the above is worth over £1000!
2mls Filler For £200 |
Reference: Consultingroom891
Offer Ends: 30-06-2021
This has been a very popular offer
£200 for 2mls of filler - choice of Lip filler/naso labial folds and marionette/cheek fillers/jaw augmentation