UK and Ireland Clinic Search
Looking for your local cosmetic surgery clinic, beauty salon, non-surgical medical aesthetic clinic, cosmetic dentist, hair loss specialist or laser eye surgery provider?
Our Latest Clinic Additions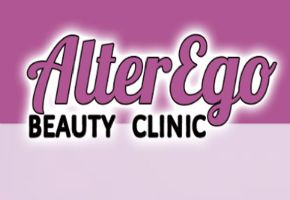 Alter Ego Beauty Clinic
29 Victoria Street, West Bromwich, B70 8EX
Established in 2006, Alter Ego Beauty Clinic has been serving clients of West Bromwich and beyond for nearly two decades. Delivering professional beauty treatments whilst taking the time to get to know each individual client is at the heart of the salon's ethos.
More Information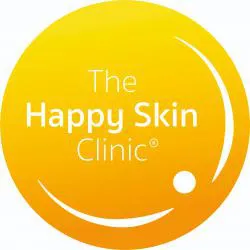 The Happy Skin Clinic
Platt Mill Farm, Platt Bridge, Ruyton-xi-towns, Shrewsbury, SY4 1LS
Hello, and welcome. I'm Jacqui de Jager, owner, facial therapist, and electrologist at the clinic. From my years of working in the industry, one thing stands out, clients with healthy skin are happy. Happier in their outlook and are more self- confident
More Information
Latest Special Offers
To view all our special offers please Click Here.
Dermal Filler |
Reference: Consultingroom974
Offer Ends: 31-10-2023
10% off all Dermsl filler treatments throughout the whole of October. This offer does not include any package deals that have already been discounted.
Full Body Laser Hair Removal |
Reference: Consultingroom973
Offer Ends: 31-10-2023
Unmissable Offer Alert!
Say goodbye to unwanted hair and hello to smooth, flawless skin with our unbeatable Full Body Laser Hair Removal package! For a limited time only, the London Body Centre is thrilled to offer you the ultimate solution to all your hair removal woes at an incredible price of just £799!
Why settle for temporary fixes when you can experience the long-lasting benefits of laser hair removal? Our state-of-the-art technology ensures efficient and effective results, leaving you with silky-smooth skin that lasts!
With our Full Body Laser Hair Removal package, you can bid farewell to razors, waxes, and constant maintenance. Our highly trained professionals will target unwanted hair from head to toe, giving you the confidence to rock any outfit without worrying about pesky stubble or ingrown hairs!
We understand that everyone's needs are unique, which is why our tailored approach ensures maximum comfort and satisfaction. Our team will provide a personalized consultation to address your specific concerns and develop a treatment plan that suits you best. Your comfort and safety are our top priorities!
Special Offer Details
Full Body Laser Hair Removal
Tailored Treatment Plan
State-of-the-Art Technology
Safe and Effective Results
Just £799 for a Limited Time Only!
Get ready to embrace the confidence of hair-free living.