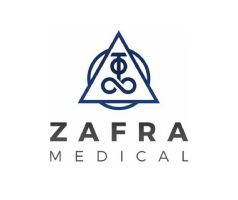 Zafra Medical Reviews
1 Litfield Place, Litfield House Medical , Bristol , BS8 3LS
0117 Reveal Number
Call Now
-2.6230924999999843
51.4577574
Reviews
---
Gemmales89
March 30, 2022
I had some moles removed on my back by Dr Zafra about 18 months ago. He is incredibly professional and made me feel at ease through the whole process and the healing process was also very smooth and reassuring. I will definitely go back for any further treatment. Thank you Dr Zafra :)
---
Very professional and friendly staff. I am happy with the results produced from my treatment.
---
I had a mole off and Zafra medical was brilliant he was very explanatory in what he was going to do. The actual room was clean and tidy and i will be having my other mole removed next week . So I would recommend him he puts you at ease thank you .
---
Filipenko
August 13, 2020
I have an amazing experience, I was so scared but resived an amazing understanding and calming welcome that make me stay and enjoying my treatment. I am definitely come back to such a professional doctor who did absolutely an amazing job, and also i am highly recommended this place to everyone, lovely atmosphere and a wonderful staff.
---
Richard Davies
August 7, 2020
I can't recommend DrZafra highly enough, he spends as much time as needed getting to know you and what you hope to achieve, which means you are properly listened to and get a truly bespoke experience in safe hands. He explains everything at every step of the way so you feel secure and comfortable and he also shares his own knowledge and experience generously. I love the subtle, natural results achieved and am already booked back in for my next treatment!
---
I did a lot of research before I found Dr Zafra and decided to go for a consultation. I was immediately impressed and felt very at ease, no pressure whatsoever. The consultation was free and a half hour. I think I was there for almost an hour. I was asked what I wanted to achieve and again no pressure to book any treatments. Dr Zafra took my medical history and talked through treatments that interested me. He has a very calm manner and nothing is rushed. I knew what I wanted so I went away and booked my first session, one of four radio frequency treatments on my neck. I have now completed this course and am very happy. Both Dr Zafra and Jo are just delightful and I have every confidence in them. I will be booking my next treatment when I'm back from holiday. I cannot recommend Dr Zafra highly enough he is just excellent
---
Jane Bragge
November 20, 2017
Review Be happy, keep healthy and feel young! A saying from Dr Zafra Different kinds of lesions had appeared on my body over a number of years and I became more and more embarrassed about them. You can imagine how amazed and delighted I was, when I did finally make an appointment with Dr. Zafra (in the summer of 2017), when he was able to tell me that of course he could remove them and that they wouldn't come back! This really seemed too good to be true because there were so many of them. Over the course of several months, I have had a number of appointments and several very active laser sessions. His treatment centre in Bristol is at the very famous Litfield House in Clifton, known for the quality of the Consultants who work from there. Dr. Zafra himself and his assistant Jo are the kindest and most understanding people imaginable and do their utmost to make the lesion-removing experience as pleasant as possible. Yes, the treatment does sting a bit, but is done in such a way that all discomfort is reduced to a minimum by numbing by injection some of the larger lesions and numbing sometimes the areas around. Do not be fearful of the laser experience, especially in the expert hands of both Dr Jorge Zafra and Jo. The procedure is such that after the initial laser removal of each lesion, there will be a period of time when scabs will form and there will be changes to the skin colouring as the scabs fall off. This does take a number of weeks although the smaller lesions clear very much sooner. But everything they said has come true and as long as you follow the after-treatment with special quality lotions you will be amazed how good the skin looks after the healing time. All details of costs can be obtained from Dr. Zafra himself, but I can say that he does his best not to make the treatment too expensive and in any case his after-treatment care is second to none. Jane Bragge Bristol
---
Jude Moore
Location: Bristol
July 15, 2017
The treatment of Dr Jorge and Nurse Jo made me feel super welcome and in good hands. The environment with the ambience and music made me comfortable and the procedure as straight forward and with no doubts. I felt totally consulted and understood much about what was happening. The centre had an aura of family business and homeliness about it. As the results are progressing, I look forward to seeing the benefits of the treatment. The aftercare was professional and complete
---
I am a General Practitioner working in Bristol and have consulted Dr Zafra about a longstanding skin complaint. I have been very happy with Dr Zafra's advice and laser surgery treatment and have been recommending him to family members, colleagues and patients alike.
---
Charles D.
Location: Bristol
February 9, 2017
I have a very demanding job, there are younger colleagues and I wanted to look refreshed and natural. Dr Zafra and I planned the ideal aesthetic treatments for me. Subtly I got back my successful appearance I had lost years ago.
---
Karen Hall
Location: Bristol
February 9, 2017
I'm so delighted with Dr Zafra's medical consultation as it's been years I have been looking for a doctor in Bristol or the Southwest to deliver such a complete combination of aesthetic medicine and anti-ageing including genetic tests! Life changer!
---
Consulting Room is the ONLY online cosmetic clinic search directory, for the UK & Ireland, who check that all clinics listed with us are compliant with relevant regulatory requirements for the provision of cosmetic surgery, medical aesthetic treatments, hair transplant surgery and cosmetic dentistry. To find out what this means, why you can have peace of mind and trust the checks we do for you click here.