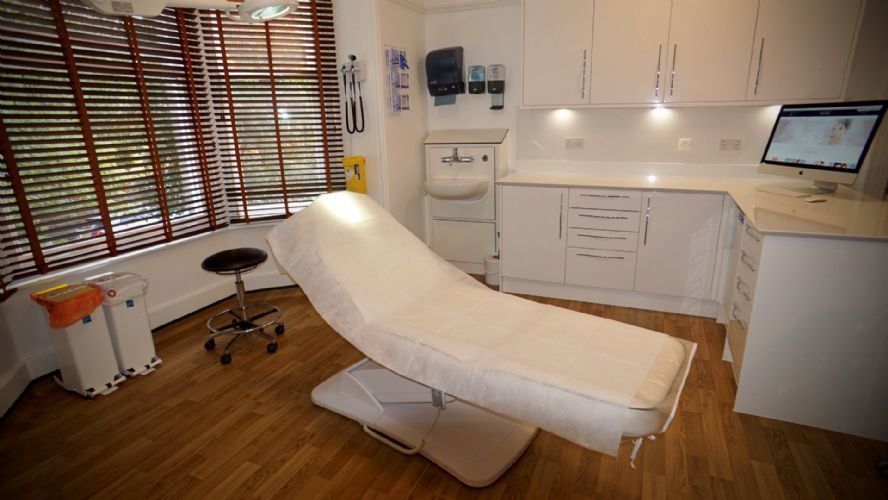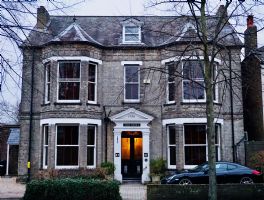 The Wellfield Skin Clinic Reviews
Alma Medica, 47 Alma Road , Windsor , SL4 3HH
01753 Reveal Number
Call Now
Reviews
---
Lalizar Harrison
January 21, 2021
We went to the clinic for consultation regarding a mole my daughter had, and Dr Berry put us at ease with his professional yet friendly manner. He did a thorough examination and explained the options . We opted for mole removal and the procedure was carried out with excellent skill . The after care was equally efficient and every detail was explained and covered. So, we are grateful and can't thank Dr Berry enough. I must also mention Georgie and her great organisation and friendly way of communicating and following up the appointments. I would definitively recommend the clinic highly.
---
Caroline Ash
January 7, 2021
Fantastic service having 15+ moles removed from my face, neck and torso by shave removal and incision removal. 4 months later and, despite having very fair skin, you would have absolutely no idea the moles were ever there. Dr Berry, Georgie and Leah are skilled, professional, friendly and kind. I would high recommend.
---
Karen Walker
January 6, 2021
I highly recommend the Wellfield Skin Clinic. From start to finish everything was perfect. All the staff are very welcoming, friendly and professional; fabulous communication and interaction with both Georgie and Dr Berry and the whole process was very easy. The clinic is very clean and pleasant, car park nearby and easy to find. I contacted them to have several moles removed from my face and a particularly ugly one from my ear lobe. Having been to another clinic in the past for similar procedures, I knew what to expect. The injections on the face can be a bit wicked, but Dr Berry did them so fast I barely had a chance to wince before it was over. The removal was painless and I got to have a nice rest while he got on with the surgery. The difference between this clinic and the last one I went to is incomparable. Dr Berry is very genuine, knowledgeable, explains everything in detail, and is honest about what he can and can't do to get the result I wanted. I feel both him and Georgie went above and beyond what I expected from this process; they clearly care about doing the best they can for you. They were very open and honest about everything, including the costs involved, and I feel like I got great value for money. 3 weeks on, the healing process is doing well and I am very happy with the results. I wish I had found this clinic years ago. Thank you so much!
---
From start to finish the clinic has been incredibly professional, focused on patient care, helpful and informative. Booking consultation was easy, Georgie is very responsive and informative, she messaged me details on where to park, all the minor details which make all the difference. Clinic is very well run. Wellfield clinic will not pressure you to book a procedure, which was my unfortunate experience elsewhere. Price to have mole removal and consultation is cheaper at Wellfield clinic in comparison to other clinics who have quoted me, that's my experience. Dr Berry is very professional, kind and highly highly skilled. He removed a mole from my face which required stitching. No pain during surgery, it's healed amazingly, you can not tell I've had minor surgery, no scarring so I'm ecstatic with results. I'm so glad I chose Dr Berry and his wonderful team. Thank you
---
I took my 11 year old daughter to Wellfield Skin Clinic for removal of a mole. Robert Berry explained the procedure very clearly and was extremely professional in his approach. The procedure was virtually painless and the results are amazing! Thank you so much! Highly recommended
---
Hisam Ahmad
December 12, 2020
I'm very happy with my treatment; I had a sun spot/age spot that has been annoying me for years, and some other scars and veins; in one setting they were removed by the magnificent Dr Berry. Took a few days for scab to heal over; I felt at ease and welcomed (Thanks to Georgie) and I'm very pleased!
---
Andy Huxtable
December 12, 2020
I took my 11 year old daughter to Wellfield Skin Clinic for removal of a mole. Robert Berry explained the procedure very clearly and was extremely professional in his approach. The procedure was virtually painless and the results are amazing! Thank you so much! Highly recommended
---
Mark Robson
December 4, 2020
Had annoying tag on my upper eyelid which was irritating every time I blinked. Attended clinic with Dr Berry and he reviewed and advised removal. As it is in such a sensitive place I was concerned but all to no avail; no pain, removed quickly, healed within a week. Very professional, good customer service from Dr Berry & Georgie, clear after care instructions. Exactly what you'd expect! Highly recommend.
---
P Mascarenhas
October 26, 2020
I've found the service to be excellent, Georgie is always responsive and it was easy to book a consultation. Dr Berry gave me clear advice about 2 moles on my face and I felt comfortable to have them removed. The surgery was painless and Dr Berry made me feel at ease. The lesions healed quickly and I'm happy with the results. I would definitely recommend
---
Emma Collins
October 8, 2020
I recently saw Dr Berry for a consultation for a lesion on my face. It was a recent development as was really affecting me. He managed to see me really quickly and after a short consultation confirmed he was able to remove it, safely and painlessly. I am also 8 months pregnant which was a concern but he put me at complete ease. 5 days later he removed it. Instantly i was over the moon with the results and within 10 days there were no signs of the lesion or any removal. Would not hesitate to return to Dr Berry or recommend him to anyone!
---
Katalin Mayer
September 26, 2020
Excellent service and treatment from the beginning to the end! Georgie has great customer service skills and very responsive to all requests. Dr Berry has a great knowledge and talent as a skin surgeon. He is very patient and explains everything in detail. When I stepped in the surgery all my fears disappeared. One of the moles he removed from my face was healed in about a week, and now I can hardly see anything. Thank You so much for both! I will definitely return when needed.
---
Holly M
September 26, 2020
I went to the Wellfield clinic to get a mole removed from my thigh after reading only good reviews online. Super friendly and efficient correspondence with Georgie beforehand and both her and Dr Berry made me feel totally at ease as for some reason, I was a little nervous! Dr Berry was professional, but personable and talked through everything thoroughly and gave me realistic expectations. Procedure was quick and painless. I am still healing and will take a little while but I'm happy with the progress and pretty positive about it. Would highly recommend : ).
---
Consulting Room is the ONLY online cosmetic clinic search directory, for the UK & Ireland, who check that all clinics listed with us are compliant with relevant regulatory requirements for the provision of cosmetic surgery, medical aesthetic treatments, hair transplant surgery and cosmetic dentistry. To find out what this means, why you can have peace of mind and trust the checks we do for you click here.