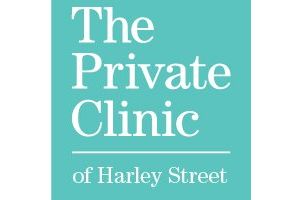 The Private Clinic Birmingham Reviews
88 Hagley Road , Birmingham , B16 8LU
0333 Reveal Number
Call Now
-1.9281751024705
52.4716147398911
Reviews
---
Kiyokittie Xo
August 25, 2021
I had the best experience! Was looked after very well by Steve and Dr Fazel was amazing! Everything was fully explained to me and all my questions answered straight away! Highly recommend and my results have been life changing for me :)
---
Alex Simpson
Location: birmingham
April 15, 2021
My tattoo is now fully healed after my first laser removal session at the clinic. Can't fault the procedure at all, I was warmly welcomed into the clinic and received an extremely professional service from all the staff involved. I also received prompt aftercare response when I had any queries. All facilities were spotless and I'm looking forward to my session next week! Thank you guys! Alex
---
wez watson
Location: birmingham
March 19, 2021
I had wanted Botox for some time, though was Unsure of where to get it done. I paid Steve a visit at the private clinic and can honestly say the service was A+. He ensured I had a full understanding of the procedure, detailing both the positive and potential side effects. Dawn conducted the procedure on the day and was very warm and put me at ease. I can not fault the service, from start to finish I was looked after excellently! I shall definitely return and spread the word to my friends.
---
PJ Triplow
Location: birmingham
January 11, 2021
What can I say? The whole team was superbly professional from the time of my first enquiry to when I strode out of the clinic to start my new life. The receptionists were friendly, the patient co-ordinator was amazingly helpful and the medical team were fantastic. Best money I ever spent. All five stars fully deserved!
---
I conracted the private clinic for information on varacous veins in my right leg and was also interested in info on fat transfer. I Got sold a consultation at £150. On arrival was kept waiting 30 min in a very uncomfertable waiting area, not even offered a glass of water. Then lead to meet a consultant for a brief 5 min chat where he scribbled a diagram of varacouse veins down on a scrap of paper. Was then sent for a leg scan. Following that i was passed onto the receptionist who drafted up a quote for £4500! I responded that it was just my one leg showing symptoms to which she came back with a lesser quote still almost £3000. The Dr I,d actually paid to see had left and hasnt been available for discussion since. I received a phone call off a pushy salesperson recently trying to convince me why i need both legs done to which i replied I only have a varacous vein in one leg. The service was unprofessional, rushed and left me feeling ripped off and unwilling to part with any more cash to these people who dont care about their clientelle and definately dont have your best interests at the forefront of their adgenda only to get as much money out of you as they can for very poor and shabby services.
Clinic Reply
Hi there Thank you for taking the time to leave us feedback and we are very sorry to hear that you were not happy. We are an advanced vein treatment specialist, dedicated to providing a great service with thousands of happy patients. And our surgeon who consulted you, Professor Vohra, is a highly respected Consultant Vascular Surgeon who has years of experience in varicose vein removal. Regarding our pricing, all of our prices are competitive and indicated publicly on our website. We are sorry that you were kept waiting for 30 minutes. This can happen in some cases; however, we always strive to see our patients as soon as possible. In regards to your recommended treatment and quotation, our Clinic Manager from the Birmingham clinic will be in touch with you very shortly to explain this. Kind regards, The Private Clinic
---
Well where do I start, I have always hated my knees and never wanted to show them as I have fat tissue around my knee area and no matter how much exercise or dieting i do, I have been told by numorus fitness instructors that I will never remove the fat in this area as its a stubborn area to remove. So because I never felt confident about my legs and of always disliked them I decided to look up and do my research on liposuction, now I knew that I would never get thin legs and I know liposuction is more of a body sculpting that a drastic change but I thought if this operation would may my legs look better than it was w orth the expense. So before making my decision on finding the right clinic and surgeon I saw a few surgeons and they all said slightly different things and also the prices ranged from £3000-£6000 which I thought was quite a big jump. The first surgeon I saw said he would only recommend getting my knee area rather than my thigh as he said I wouldn't see much result by getting both areas done as I explained that my problem area was my knee and I just wanted to look in the mirror and feel like I can show my legs off because my knees looked more like everyone else's. He quoted me of a fee of £3000 which I thought sounded reasonable I also mentioned to him that I had seen another surgeon who mentioned that the reasons for my knees been like How they was because I had a condition called lipedema, the surgeon said he didn't think I had and asked if they were genetic which I said yes my mum has got the same knees. Then I had a consultation with DR Wolf at the private clinic in Bi rmingham, I had read up about this surgeon I had also seen him on YouTube and the fact he also worked in London I assumed he must be really good at his job. DR Wolf said I had the condition lipedema and I never heard of this condition before he explained not many doctors no the history on the condition and recommended that I should have the thigh and the knee done because if I just have the knee area done then I would have an in proportion leg as my knee would be smaller but my thigh wouldn't look right and the cost for both areas was £5800. But because Dr Wolf had said he had done another lady's leg who had the same condition it made me feel at ease that i would get the best results from him even though it was more money. After going away and thinking about it, I had made my decision that Dr Wolf was the surgeon I would like to carry out my operation and I had Also read the really good reviews at the private clinic. I thought that he was the right choice to get the best r esults from and in my head because I was paying more this also made me think I would get better results. After calling the clinic to arrange my appointment, well from then it just went from bad to worse the service from the staff was so unprofessional when you are paying a lot of money you would expect you would get really good service, first of all it was all rush rush to get the payment. Well time when by and i received a call from a nurse who explained she needed to ask me a few questions as my op was in 3 days. She asked me if I had been taking a course of antibiotics that I should have received to reduce blood clots before the operation, I didn't know anything about any antibiotics that i needed to take I wasn't told or given any she also asked me if I had any alcohol in last 2 weeks luicky i hadn't, then I questioned the nurse and said why are you asking me this 3 days before she I not had been told before this, she replied did you not receive you pack about the operat ion and what you need to do before. I said no I have received nothing! At this point I was disgusted that I was terrified as it is that I was going to have an operation and to be told I should have had a course of antibiotics and I also said what if I had alcohol what if I had been on the sunbed, would I still be able to go ahead with the op because of your error that I have received the right information. I was so angry at this point and scared that it could increase me getting blood clots because I had not taken these antibiotics. The day of surgeory the surgeon said have you taken the course of antibiotics I replied no I wasn't given any, is this going to effect me? He kinda said okay no it should be fine. So I had my op done the lady on reception said that she would call me the next day to arrange my next appointment with the nurse. But 2 days passed heard nothing so I had to chase my own check up appointment when I called and told her I was annoyed about the situation her words was she's on her own and it's been busy. I thought that's not my problem if you under staffed. She also told me to shower my legs the day after surgery and I wasn't sure if my legs should have been wet so soon after as I had open wombs. I they got worried and called the nurse she said I should have got my legs and bandages wet so soon after my op, so again been told the wrong thing about the staff. I then had a few after care appointments with the nurse and then Dr Wolf, he said he was happy with the result and he asked my opinion and I said to be honest I don't feel like they look much differnt my thigh looks thinner but my knee looks the same, he replied well we can't get in around the knee area because of the bone, I felt like saying well you didn't say that st the beginning so I basically thought the reason why he said I should have my thigh done Also is because he knew I wouldn't get any results from just having the knee area done. I also said can I see the ph otos you took before so I can see the difference and he changed the subject and wouldn't send them me! So he knew the liposuction hasn't made any differnce to my knee area, he then said that to see a change in my knee I would need a thigh lift, so he was then tryna to sell me that.Such a rip off be warned before you decide to go here such a poor service and shit result worst experience I have ever had! Don't choose the private clinic!!!
Clinic Reply
Dear valued patient, thank you for your feedback. Patient care and to achieve our patients' desired results are everything to us so we would like to take this opportunity to apologise if your experience was below our standards. We are particularly disappointed to read this review as, following your last follow-up appointment, your surgeon and the Clinic Manager were under the impression that you were happy with your results. Our Clinic Manager will call you imminently as we'd certainly like to invite you to come back in to discuss your results. There is no limit to how many times our patients can come back to meet their surgeons following a procedure and your surgeon would be delighted to meet you again and see what we can do. Should you wish to reach us in the meantime please do contact your clinic manager Usha on 0121-429-2233 Best wishes, The Private Clinic
---
Consulting Room is the ONLY online cosmetic clinic search directory, for the UK & Ireland, who check that all clinics listed with us are compliant with relevant regulatory requirements for the provision of cosmetic surgery, medical aesthetic treatments, hair transplant surgery and cosmetic dentistry. To find out what this means, why you can have peace of mind and trust the checks we do for you click here.