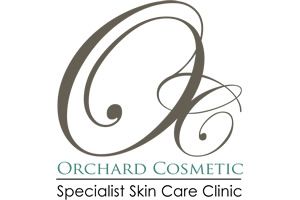 Orchard Cosmetic Treatments
13 Lugley Street , Newport , PO30 5HD
01983 Reveal Number
Call Now
Treatments
---
Botulinum Toxin
(Price: From £225

)

Botulinum toxin type A, know by the brand names Botox (Vistabel), Dysport (Azzalure) and Xeomin (Bocouture), is a naturally occurring protein produced by the bacterium clostridium botulinum. It is licensed as a prescription only medicine and can be used to treat wrinkles like frown lines and crow`s feet as well as hyperhidrosis or excessive sweating. As a prescription only medicine, it requires a face-to-face consultation to determine your suitability for treatment.

Click Here to view Clinics own information on Botulinum Toxin.
Dermal Fillers
(Price: From £350

)

Dermal fillers are made of various kinds of natural, man-made or synthetic materials that have been developed for injection into the skin and lips; including hyaluronic acid.

Click Here to view Clinics own information on Dermal Fillers.
Conditions
---
Complexion Improvement, Skin Texture Concerns
Commonly concerns are focussed on changes in the skin and ones complexion that occur as we age. Skin specialists now believe that most of the changes that we see in our skin as we grow older are due to the sun (sometimes referred to as "photodamage").
Eyes - Bags and Crow's Feet
The development of small crows feet, or shadows beneath the eyes (dark circles) can be the first signs that our skin is not as youthful and elastic as it once was.
Facial Skin Tightening, Sagging Skin and Jowls
The concept of facial skin tightening refers to cosmetic procedures which seek to cause contraction in the tissues to effectively tighten them up or which involve a lifting technique often accompanied by the removal of excess skin.
Hyperhidrosis ( Excessive Sweating )
Hyperhidrosis is the condition whereby an individual has abnormally increased or excessive perspiration or sweating which can occur most commonly on the hands, feet, armpits and groin area. Botulinum toxin, Botox is a popular treatment choice.
Lines and Wrinkles
The signs of ageing on a person's face start to show as early as the end of the second or the beginning of the third decade of a persons life. At first, fine lines start to form between the nose and the mouth, around the eyes and on the forehead.
Lip Volumising and Shaping
Lip augmentation, volumising, shaping or enhancement is a cosmetic procedure which uses various materials to plump out and re-shape the lips.
Nose Reshaping ( Nose Job )
Most cosmetic procedures in this area relate to the alteration of the size or shape of the nose.
Vaginal Atrophy and Vaginal Dryness
Vaginal atrophy can cause vaginal dryness, burning and itching, dyspareunia or painful sexual intercourse, decreased vaginal lubrication during sexual intercourse and urinary incontinence.
Click Here to view Clinics own information on Vaginal Atrophy and Vaginal Dryness.
Products
---
Botox
Botox ®, botulinum toxin type A, was the first botulinum toxin to gain a cosmetic licence in the UK. It is a prescription only medicine and is licensed to treat a variety of medical and cosmetic concerns, including certain wrinkles and excessive sweating. You will require a face-to-face consultation with a prescriber to determine your suitability for treatment.
Click Here to view Clinics own information on Botox.
Juvéderm ® VOLUMA
Juvéderm® VOLUMA is a hyaluronic acid dermal filler used for recontouring and restoring the face in the case of age-releated volume loss in the cheek bone and chin regions. According to the makers, it delivers dramatic improvement in tissue quality, even in challenging areas, and is complementary to other aesthetic treatments and dermal filler procedures.
Click Here to view Clinics own information on Juvéderm ® VOLUMA.
Restylane ® (inc Emervel Collection)
The Restylane range consists of hyaluronic acid dermal fillers incorporating the EMERVEL collection (Lyft (Perlane), Refyne, Fynesse, Volyme, Kysse, Defyne), all specifically designed for injection into the face.
Sculptra ®
Sculptra (Formerly New-Fill) is a tissue stimulator and is used more as a sculpting and volumising agent rather than just a wrinkle filler. Sculptra contains Poly-L-lactic acid.
Viscoderm ®
Viscoderm contains hyaluronic acid and is referred to as a "skin booster" product line for intradermal use. It helps restore the support structures of skin tissue, resulting in increased tone, elasticity and firmness.
Click Here to view Clinics own information on Viscoderm ®.
Consulting Room is the ONLY online cosmetic clinic search directory, for the UK & Ireland, who check that all clinics listed with us are compliant with relevant regulatory requirements for the provision of cosmetic surgery, medical aesthetic treatments, hair transplant surgery and cosmetic dentistry. To find out what this means, why you can have peace of mind and trust the checks we do for you click here.