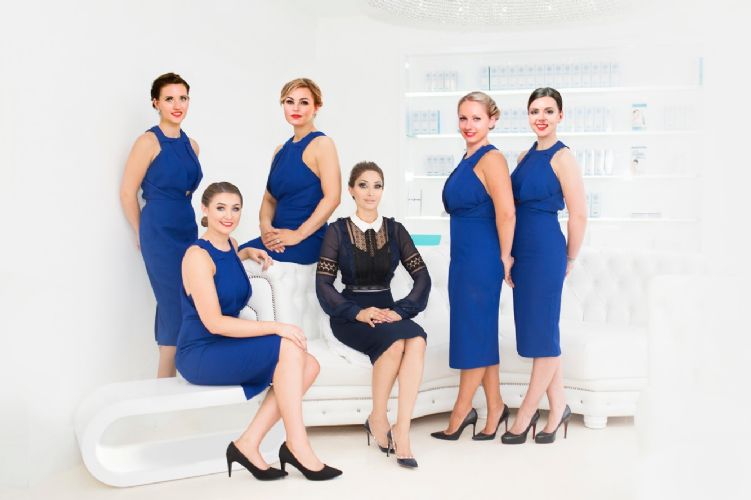 Doctor Nyla Medispa Treatments
Castlerock House, Alderley Edge , Cheshire , SK9 7QL
0800 Reveal Number
Call Now
-2.2369718999999577
53.3123438
Extra Treatments
---
Anti Wrinkle Injections®

Aqualyx Fat Removal

Carbon Peel

Cheshire Facelift

CoolSculpting Fat Removal

Dermal Fillers

Dermalux LED Light Therapy

Dermapen Treatment

Dissolving Lip Fillers

Dracula Therapy (PRP)

Enerpeel

ENVY Facial

Exilis Elite™

Hair Transplant Procedure Cheshire

Harmony IPL

Hollywood Lift

Intraceuticals Oxygen Facial

IV DRIPS

Jawline Fillers

Laser Hair Removal

LIPOcel

Lustre Light

M22 Treatment with Dr Nyla

Men's Cosmetic Treatment

Mesotherapy

Mummy Makeover

Non-Surgical Nose Re-shaping

Nu Era Tight

Obagi Skin Peel Treatments

Opera LED Mask

Profhilo

Radiesse Dermal Filler Treatment

Sclerotherapy

Silhouette Soft Thread Lifting

Tear Trough Fillers

ThermaVein Facial Vein Removal

Ultherapy Skin Lifting and Tightening Treatment

Ultracel / Intracel

Ultraformer 3 Skin Tightening

UltraPulse Laser Skin Resurfacing

Unison Cellulite Treatment

Universkin Treatment

VISIA
Conditions
---
Acne
Acne is a chronic inflammatory disease of the sebaceous hair follicles.
Complexion Improvement, Skin Texture Concerns
Commonly concerns are focussed on changes in the skin and ones complexion that occur as we age. Skin specialists now believe that most of the changes that we see in our skin as we grow older are due to the sun (sometimes referred to as "photodamage").
Eyes - Bags and Crow's Feet
The development of small crows feet, or shadows beneath the eyes (dark circles) can be the first signs that our skin is not as youthful and elastic as it once was.
Eyes - Tear Trough ( Dark Circles )
Tear trough rejuvenation is a relatively new treatment that is used to improve the appearance of dark circles or dark hollows underneath the eyes which appear in some people.
Click Here to view Clinics own information on Eyes - Tear Trough ( Dark Circles ).
Facial Skin Tightening, Sagging Skin and Jowls
The concept of facial skin tightening refers to cosmetic procedures which seek to cause contraction in the tissues to effectively tighten them up or which involve a lifting technique often accompanied by the removal of excess skin.
Hair Removal ( Hirsutism )
Permanent hair removal has only been clinically proven and demonstrated for methods using electrolysis. Several lasers and light based machines have demonstrated permanent hair reduction and are allowed to make this claim.
Click Here to view Clinics own information on Hair Removal ( Hirsutism ).
Lines and Wrinkles
The signs of ageing on a person's face start to show as early as the end of the second or the beginning of the third decade of a persons life. At first, fine lines start to form between the nose and the mouth, around the eyes and on the forehead.
Lip Volumising and Shaping
Lip augmentation, volumising, shaping or enhancement is a cosmetic procedure which uses various materials to plump out and re-shape the lips.
Stretch Marks ( Striae )
Stretch Marks, known medically as Striae are lines or streaks on the skin, which can be pink, purple or white in colour (depending on their age), that occur when the inner skin layer is stretched thin and loses its elasticity.
Products
---
AQUALYX ™
AQUALYX™ is an injectable treatment of deoxycholate solution (containing deoxycholic acid) which is being marketed for 'Aqualysis' or 'Aquaplasty' treatment as a means of body contouring.
Click Here to view Clinics own information on AQUALYX ™.
Botox
Botox ®, botulinum toxin type A, was the first botulinum toxin to gain a cosmetic licence in the UK. It is a prescription-only medicine and is licensed to treat a variety of medical and cosmetic concerns, including certain wrinkles and excessive sweating. You will require a face-to-face consultation with a prescriber to determine your suitability for treatment.
Dermalux ™ Tri-Wave LED
Dermalux™ Tri-wave LED Phototherapy is a non-invasive hand and facial treatment that uses narrow band, non-thermal LED light energy to trigger your body's natural cell processes to accelerate rejuvenation and repair of the skin.
Click Here to view Clinics own information on Dermalux ™ Tri-Wave LED.
Dermapen ™
Dermapen™ has the claim of being the original device that started the revolution in automated pen-like devices in the medical skin-needling world. It is used for a treatment referred to as medical skin needling, collagen induction therapy, percutaneous collagen induction, micro-needling or simply electronic dermarollering.
Click Here to view Clinics own information on Dermapen ™.
Exilis ® Elite
Exilis® Elite uses a combination of monopolar radio frequency (RF) energy, ultrasound to stimulate fat lipolysis (the breakdown of fat cells) and collagen remodelling (for skin tightening), alongside skin cooking, helping to contour the body and face.
Click Here to view Clinics own information on Exilis ® Elite.
Obagi Blue Peel
Blue Peel significantly improves skin tightness and reduces fine lines, wrinkles, acne scars, large pores and hyperpigmentation.
Click Here to view Clinics own information on Obagi Blue Peel.
PROFHILO®
It is the first stabilised hyaluronic acid (HA) based product which is manufactured without the use of chemical cross-linking agents (BDDE) and is used for skin remodelling and treating skin laxity, not for just filling lines and wrinkles. According to the makers, it delivers dramatic improvement in tissue quality, even in challenging areas, and is complementary to other aesthetic treatments and dermal filler procedures.
Click Here to view Clinics own information on PROFHILO®.
Ultherapy
Ultherapy is marketed for ultrasonic skin tightening using high intensity focused ultrasound to tighten and tone loose skin on the face and neck.
Click Here to view Clinics own information on Ultherapy.
ULTRAFORMER III
ULTRAFORMER III is a HIFU device offering ultrasound skin tightening for the face and body.
Click Here to view Clinics own information on ULTRAFORMER III.
Consulting Room is the ONLY online cosmetic clinic search directory, for the UK & Ireland, who check that all clinics listed with us are compliant with relevant regulatory requirements for the provision of cosmetic surgery, medical aesthetic treatments, hair transplant surgery and cosmetic dentistry. To find out what this means, why you can have peace of mind and trust the checks we do for you click here.