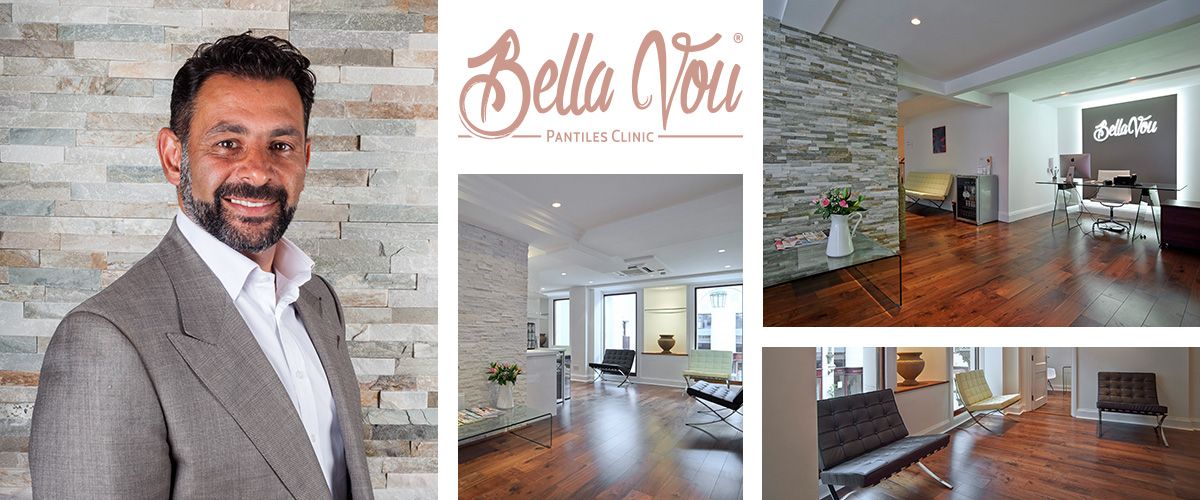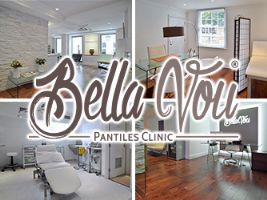 Bella Vou Videos
45 To 47 The Pantiles, Royal Tunbridge Wells , Kent , TN2 5TE
01892 Reveal Number
Call Now
0.257844200000022
51.1257056
Welcome to Bella Vou
Bella Vou offers clients a uniquely individual approach to cosmetic surgery. The state-of-the-art clinic provides the very latest surgical, cosmetic, and aesthetic treatments in a chic, comfortable, and welcoming environment in the heart of the beautiful historic town of Royal Tunbridge Wells.
Consulting Room is the ONLY online cosmetic clinic search directory, for the UK & Ireland, who check that all clinics listed with us are compliant with relevant regulatory requirements for the provision of cosmetic surgery, medical aesthetic treatments, hair transplant surgery and cosmetic dentistry. To find out what this means, why you can have peace of mind and trust the checks we do for you click here.
What is Liposuction? How does it work?
Liposuction is a cosmetic procedure that removes excess fat that you can't seem to get rid of through diet and exercise.
How important is the patient experience at Bella Vou?
What is the Difference Between a Concept Facelift and a Traditional Facelift?
Dr Amir Nakhdjevani answers how the Concept facelift is different to the more well known traditional facelift.
What is a Scrotal Uplift (Scrotoplasty) Procedure?
Surgeon Amir Nakhdjevani discusses how a scrotal uplift or scrotal reduction procedure can remove excess loose and wrinkly skin.
My Face Lift Journey: Follow Gary's Story
Follow Gary on his journey through a facelift procedure, from consultation to surgery and recovery.
What is the differences of a Tummy Tuck and Liposuction
Lead Surgeon Amir Nakhdjevani describes the differences of a Tummy Tuck and Liposuction. What they involve and what you can expect from treatment.
We ask Head Surgeon Amir Nakhdjevani what does Belly button surgery involve?
Belly button surgery can correct distorted belly buttons through pregnancy, surgery, scarring or simply for aesthetic reasons.
Does opting for a general or local anesthetic affect the outcome of your surgery?
Our Head Surgeon answers if anaesthetic affects the outcome of your Facelift results.
What is the Concept Facelift?
This innovative procedure combines the latest surgical techniques with the use of local anaesthetic to dramatically reduce the risks associated with traditional facelifts.
What is a Labiaplasty?
Labiaplasty, or Labia Reduction Surgery, is a cosmetic surgery procedure that involves modifying the size or shape of large or uneven labia.
My Eyelid Surgery Story: Follow Gabrielle's Jourmey At Bella Vou
Listen to Gabrielle discuss why she chose to have eyelid surgery and follow her through having the procedure. "I no longer feel self conscious when performing and finally I can wear my glitter eyeshadow! I am a very happy lady and it's all thanks to Amir and his amazing team!"
My Ear Pinning Story: Follow Isaac's Story At Bella Vou
Listen to Isaac's story as he undergoes eat pinning surgery. "I am absolutely delighted with the results and the outcome of my procedure is outstanding. I have never felt better!"
My Concept Facelift Story: Follow Debbie's Journey At Bella Vou
Listen to Debbie about her journey through a facelift procedure. "My results are simply amazing. I love my profile and I no longer get a fright when I see my saggy jowls and neck in photos."
What are Permalip Lip Implants?
PermaLip™ are revolutionary lip implants that are designed to look and feel natural, yet enhance your lip volume to your desired size. It does not deflate, degrade or rupture over time. Find out more!
Take A Virtual Tour Of Our Clinic
Take a virtual tour of our amazing clinic situated in The Pantiles, Royal Tunbridge Wells, Kent. Why not take a look around?