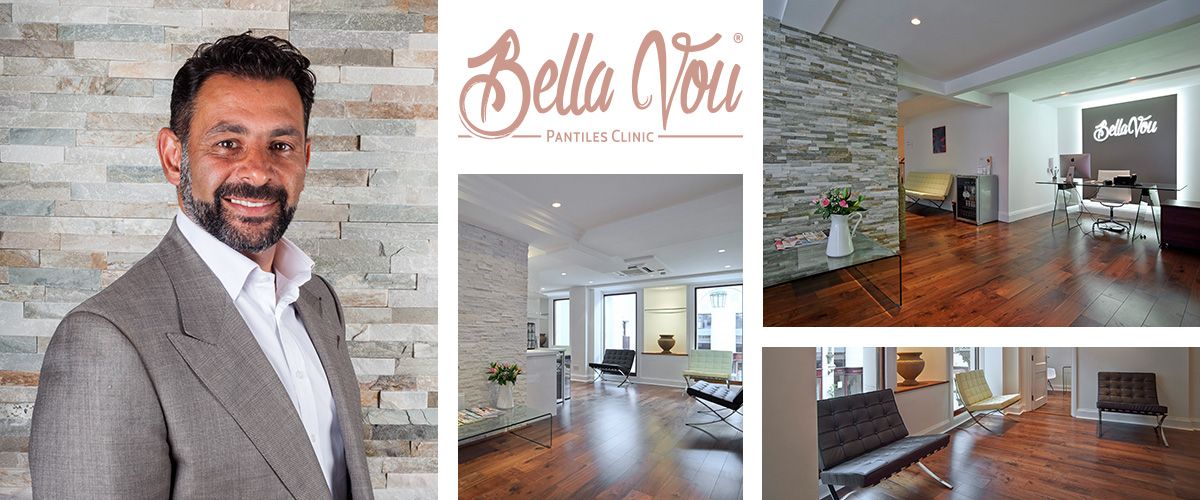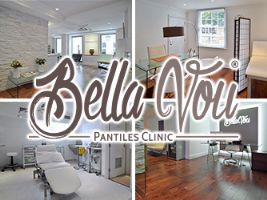 Bella Vou Reviews
45 To 47 The Pantiles, Royal Tunbridge Wells , Kent , TN2 5TE
01892 Reveal Number
Call Now
0.257844200000022
51.1257056
Reviews
---
Connie SU
Location: London
July 30, 2018
I had my Breast Augumentation on 12th July with Amir, and considering I am just 1 week post op - I am completely over the moon with my results! To have any sort of surgery is such a big decision and can be a nerve-wracking experience, however, from the moment I stepped into my consultation, any worries or anxiety I had disappeared. Amir is so friendly, approachable and professional. We discussed in detail exactly what I wanted and what the procedure entailed. I was so confident in Amir that I booked my surgery there and then! My Breast Augmentation took place at The McIndoe Hospital in East Grinstead. It was reassuring to speak with Amir just before my surgery took place - he took the time to confirm I felt happy with the implant sizes we had selected together, and answered any last-minute questions I had. I was so very well looked after by all staff at the hospital - nothing was too much trouble, and at a time that can be daunting, I surprisingly enjoyed my nights stay there. My whole experience is everything I wished for and more. I am so excited to see my final result! Thank you Amir & a massive thank you to all of the lovely ladies at Bella Vou - you are amazing!! XXX
---
Henrietta ll
Location: London
July 30, 2018
Absolutely excellent. i found about Bellavou very indirectly via a friend who wanted to talk to Amir about another procedure so thought i would come and talk to him about breast reduction. He was immensely professional, reassuring and i felt instinctively that he would create the look i was hoping for having had two breast lifts by another surgeon, the latter being very unsatisfactory. Two weeks on, I am truly thrilled with the results and have had very little pain or discomfort. I would highly recommend Amir and the whole team at Bellavou as being first class before, during and after.
---
Maria Co
Location: London
July 30, 2018
Amir was very professional and I felt that I was in very safe hands with a very experience doctor. The clinic had a nice ambience and the whole team were very nice to deal with. I thought the care and advice I received both before and after surgery was of a very high standard and I felt were relaxed on the day itself. The results are wonderful.
---
LLRich
November 24, 2017
I visited the clinic for lip filler treatment and met the charming surgeon, Mr Rohit Seth. He made me feel completely at ease and I love my new lips!!!
---
If your considering having a tummy tuck, this is the Consultant to go to! See photos below. I am four weeks post op now and I am driving and have returned to work. Everyone is impressed with my flat washboard stomach, I may even have to invest in some crop tops for the summer?!!! Amir's specialist surgical technique means there is no need for drains, (which some other Consultants use) so the recovery time is quicker. I have even read on this site some abdo patients use a walker after! - not with Amir, he had me up the next day walking and encouraging me to stand up straight. He explained this would save me hurting my back. Yes it did feel tight but it eased up over 2 weeks. You can see from the photo how much Amir took off me. He then created a new tummy button! I also had an unsightly appendix scar removed. I was told it takes about 5 months for all the swelling to go down and for things to settle. I had about 200 internal stitches where Amir sewed back together my front muscles and he contoured the sides. Apparently pregnancy causes this split, I have two children and I had no idea! I have seen Amir for a follow up and he is very pleased with my result. My hip width scar is below my bikini line & healing well, this in time will fade to a thin silver line. Amir said by contouring my side muscles this will give me a defined waist - I can't wait as I've never had one of these before! I am so happy with the result, which Amir said will keep improving over the next few months, Im more than happy with how it looks now, but bring it on! Watch out athlete Jessica Ellis Hills, you may have some competition in the flat stomach stakes!!!
---
Wendy O
Location: Kent
September 18, 2015
The consultation was excellent! Amir is so kind, patient and explained everything very well. During my cosmetic treatment Amir and the nurse were very caring and friendly, my face and neck feels a tad tight although it has only been one week since my operation. I had been advised this was to be expected!
---
Sandy W
Location: Kent
September 18, 2015
The consultation was comprehensive, all of my questions were answered and I left knowing that I could return to request any further information needed. As the procedure progressed Amir explained each step and re assured me when needed. The time went very quickly and the recovery was what I had been told to expect and again the team were on hand to answer any queries etc. My follow up was very thorough also!
---
Consulting Room is the ONLY online cosmetic clinic search directory, for the UK & Ireland, who check that all clinics listed with us are compliant with relevant regulatory requirements for the provision of cosmetic surgery, medical aesthetic treatments, hair transplant surgery and cosmetic dentistry. To find out what this means, why you can have peace of mind and trust the checks we do for you click here.