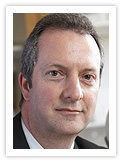 Dr Robin Stones
Medical Director (North)
Registration Organisation : GMC
Registration Number : 2825782
Qualifications : SBStJ MBChB MRCGP DRCOG Dip Derm (Glas) BTEC Lasers, FRSM
He has a specific interest in the management of acne and rosacea and is on the teaching faculty for the Postgraduate Diploma and Masters Degree in Aesthetic Medicine at UCLan. He was recently awarded the Aesthetic Awards Practitioner of the Year and currently offers the following treatments:
Anti-ageing Injections (Aesthetic/Migraines/Sweating)
Dermal fillers (inc. Sculptra)/Liquid Facelift/8 Point Lift/Non-surgical Rhinoplasty
Advanced Laser Treatments
Croytherapy
Medical Microneedling
Chemical Skin Peels
ClearLift
Pigmentation/Acne Consultations
Dr Robin Stones works as part of the Courthouse Clinics London team.
30b Wimpole Street, Marylebone, London, W1G 8YB
Click Here for more information about the clinic.
Please Share This Page
Please fill in the from below to contact Courthouse Clinics London