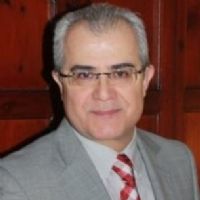 Health & Aesthetic Medicine London Treatments
4 Harley Street (3rd Floor), Marylebone , London , W1G 9PB
0777 Reveal Number
Call Now
-0.14596449999999095
51.5171553
Treatments
---
Botulinum Toxin
Botulinum toxin type A, know by the brand names Botox (Vistabel), Dysport (Azzalure) and Xeomin (Bocouture), is a naturally occurring protein produced by the bacterium clostridium botulinum. It is licensed as a prescription only medicine and can be used to treat wrinkles like frown lines and crow`s feet as well as hyperhidrosis or excessive sweating. As a prescription only medicine, it requires a face-to-face consultation to determine your suitability for treatment.
Click Here to view Clinics own information on Botulinum Toxin.
Chemical Peels
The use of chemical peels to soften and improve the appearance of skin dates back to the ancient Egyptians. Today, scientists have identified numerous forms of acid which can be used to treat skin.
Dermal Fillers
Dermal fillers are made of various kinds of natural, man-made or synthetic materials that have been developed for injection into the skin and lips; including hyaluronic acid.
Click Here to view Clinics own information on Dermal Fillers.
Face Lift
(Price: Non surgical PDO threads

)

A face lift or rhytidectomy can reduce the appearance of loose skin and wrinkles around the cheeks and neck, by tightening the muscles and removing excess skin and fat, restoring a more youthful look.
Injectable Tissue Stimulators
Unlike dermal fillers which are aimed at mechanically filling wrinkles, folds and skin depressions, tissue stimulators are injectable products which cause a biological reaction in the tissue.
Medical Skin Needling
Medical Skin Needling, also referred to as Collagen Induction Therapy and Micro-Needling is aimed at stimulating the body's own collagen production to reduce the appearance of fine lines and wrinkles.
Mesotherapy
Mesotherapy is a medical technique used for the treatment of cosmetic conditions, including skin rejuvenation and improvement, hair regrowth, localised fat reduction and as a treatment for cellulite.
Microdermabrasion
Microdermabrasion helps improve the texture and appearance of the skin using a stream of fine micro particles which partially removes the outermost layer of the skin and stimulates new cell growth.
Rhinoplasty
(Price: Non permanent filler

)

Cosmetic Rhinoplasty or a nose job is a range of surgical procedures which are used to re-shape the nose, or correct nasal deformities to relieve blockages in the nose.
Sclerotherapy and Microsclerotherapy
Sclerotherapy was developed for treating varicose veins. Microsclerotherapy is a technique of injecting thread veins with a sclerosant that causes swelling in the vein's wall which destroys it.
Click Here to view Clinics own information on Sclerotherapy and Microsclerotherapy.
Thread Lift
Thread lift uses free floating cogged (barbed) or smooth sutures for lifting sagging tissue in the face and neck. It is marketed as APTOS Thread Lift, Contour Lift, Silhouette Soft, Scarless Suture Lift & Feather Lift.
Click Here to view Clinics own information on Thread Lift.
Extra Treatments
---
Hyperhidrosis:
One of the best, if not the best, treatment options is the use of Botulinum toxin to stop the excess of sweating, by blocking the transmission between the nerves and the sweating glands.
Underarms treatment .. £402
Face, forehead, nose .. £306
Hands .......................... £479
Feet ............................ £575
Groin ........................... £479
Conditions
---
Complexion Improvement, Skin Texture Concerns
Commonly concerns are focussed on changes in the skin and ones complexion that occur as we age. Skin specialists now believe that most of the changes that we see in our skin as we grow older are due to the sun (sometimes referred to as "photodamage").
Eyes - Bags and Crow's Feet
The development of small crows feet, or shadows beneath the eyes (dark circles) can be the first signs that our skin is not as youthful and elastic as it once was.
Eyes - Tear Trough ( Dark Circles )
Tear trough rejuvenation is a relatively new treatment that is used to improve the appearance of dark circles or dark hollows underneath the eyes which appear in some people.
Facial Skin Tightening, Sagging Skin and Jowls
The concept of facial skin tightening refers to cosmetic procedures which seek to cause contraction in the tissues to effectively tighten them up or which involve a lifting technique often accompanied by the removal of excess skin.
Hyperhidrosis ( Excessive Sweating )
Hyperhidrosis is the condition whereby an individual has abnormally increased or excessive perspiration or sweating which can occur most commonly on the hands, feet, armpits and groin area. Botulinum toxin, Botox is a popular treatment choice.
Lines and Wrinkles
The signs of ageing on a person's face start to show as early as the end of the second or the beginning of the third decade of a persons life. At first, fine lines start to form between the nose and the mouth, around the eyes and on the forehead.
Lip Volumising and Shaping
Lip augmentation, volumising, shaping or enhancement is a cosmetic procedure which uses various materials to plump out and re-shape the lips.
Non-Surgical Face Lift ( Nefertiti Lift )
One of the most common forms of non-surgical face lift procedures is to use as combination of botulinum toxins and dermal fillers to plump out wrinkles and any volume lacking areas of skin on the face and provide lift, including the Nefertiti Lift.
Nose Reshaping ( Nose Job )
Most cosmetic procedures in this area relate to the alteration of the size or shape of the nose.
Scarring ( Acne, Keloid, Atrophic Scars )
Scarring can affect a person's confidence and self-esteem, particularly when the scars are on the face. Depending on the type of scar and the way an individual heals there are a variety of options for improving the appearance of scarring.
Stretch Marks ( Striae )
Stretch Marks, known medically as Striae are lines or streaks on the skin, which can be pink, purple or white in colour (depending on their age), that occur when the inner skin layer is stretched thin and loses its elasticity.
Sunken Cheeks
In recent years aesthetic practitioners who study the outward signs of ageing on the face have been focussing on the loss of facial volume that occurs as many of us get older.
Thread Veins or Spider Veins
A variety of options, including using heat generating technologies such as light and electrical currents have been developed to treat thread veins, also called spider or broken veins.
Products
---
AQUALYX ™
AQUALYX™ is an injectable treatment of deoxycholate solution (containing deoxycholic acid) which is being marketed for 'Aqualysis' or 'Aquaplasty' treatment as a means of body contouring.
Azzalure ®
Azzalure ®, botulinum toxin type A, has been available since the early 1990s as Dysport ® but is licensed in the UK as a prescription only medicine for cosmetic use to treat frown lines and crow`s feet under the name Azzalure. You will require a face-to-face consultation with a prescriber to determine your suitability for treatment.
Botox
Botox ®, botulinum toxin type A, was the first botulinum toxin to gain a cosmetic licence in the UK. It is a prescription-only medicine and is licensed to treat a variety of medical and cosmetic concerns, including certain wrinkles and excessive sweating. You will require a face-to-face consultation with a prescriber to determine your suitability for treatment.
Emervel ®
Emervel (no part of the Restylane brand) is a cross-liked hyaluronic acid based dermal filler from Galderma. It was available in 5 product derivatives for differing indications, Touch, Classic, Lips, Deep and Volume which have now been renamed.
Jessners Solution
The combination of superficial peeling agents in Jessner's Solution, lactic acid, salicylic acid, resorcinol and ethanol has been used for a number of years.
Juvéderm ® ULTRA
Juvéderm® ULTRA and Juvéderm® ULTRA Smile is an advanced, cohesive, 3D hyaluronic acid matrix dermal filler with local anaesthetic, manufactured by Allergan; the makers of Botox® / Vistabel®.
Juvéderm ® VOLUMA
Juvéderm® VOLUMA is a hyaluronic acid dermal filler used for recontouring and restoring the face in the case of age-releated volume loss in the cheek bone and chin regions. According to the makers, it delivers dramatic improvement in tissue quality, even in challenging areas, and is complementary to other aesthetic treatments and dermal filler procedures.
Mandel Peels
Launched in the UK in September 2005, Mandel are a unique range of peeling products containing the natural ingredient mandelic acid (derived from bitter almonds).
Obagi® Medical Products
Obagi Medical Products has developed several different treatment programme systems of skincare products in addition to the Nu-Derm System, including the Obagi-C® Rx System, the Condition & Enhance® System, the ELASTIderm® family of products, the CLENZIderm M.D.™ Systems, Blue Peel®, Blue Peel RADIANCE®, an
Perfectha ®
Perfectha® from Laboratory ObvieLine (a Sinclair IS Pharma company) is a highly advanced hyaluronic acid gel dermal filler, cross-linked by E-brid® technology and developed to fill out wrinkles, hydrate the skin and add volume.
Princess ®
The Princess® range of dermal fillers are designed to combat the signs of ageing, with natural results. They are produced by the Austrian company Croma-Pharma GmbH, a company with a long history of creating hyaluronic acid (HA).
Radiesse ™
Radiesse, launched in the US as Radiance FN, is a medical device designed for the correction of small and large soft tissue deficits, but can also be use for facial shaping and contouring.
Restylane ® (inc Emervel Collection)
The Restylane range consists of hyaluronic acid dermal fillers incorporating the EMERVEL collection (Lyft (Perlane), Refyne, Fynesse, Volyme, Kysse, Defyne), all specifically designed for injection into the face.
Consulting Room is the ONLY online cosmetic clinic search directory, for the UK & Ireland, who check that all clinics listed with us are compliant with relevant regulatory requirements for the provision of cosmetic surgery, medical aesthetic treatments, hair transplant surgery and cosmetic dentistry. To find out what this means, why you can have peace of mind and trust the checks we do for you click here.