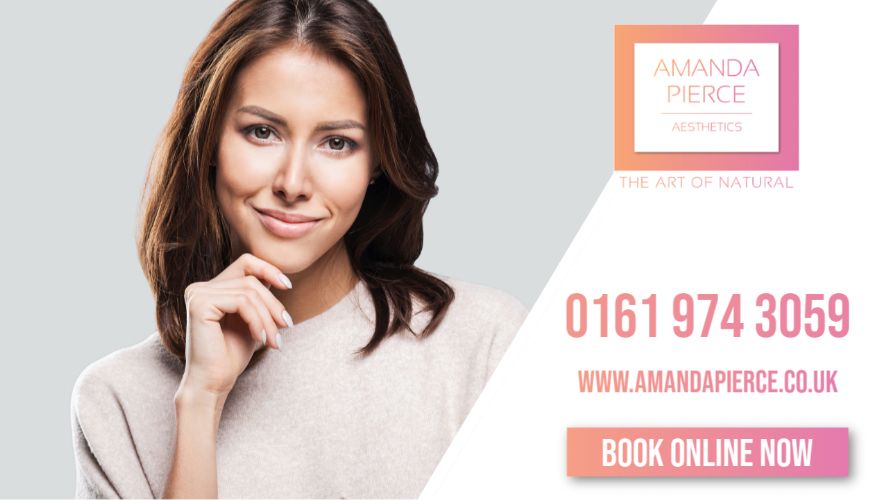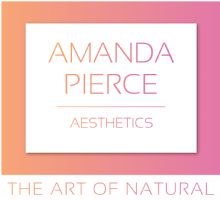 Amanda Pierce Aesthetics Reviews
Suite 1, St John's Court, Bacup Rd , Rawtenstall , BB4 7PA
0161 Reveal Number
Call Now
-2.20086941921073
53.7053494965034
Reviews
---
I would just like to say how pleased i am with the Profhilio treatments i have been having to compliment my other treatments ie botox and fillers. Profhilio gives a subtle natural plumping affect. I have this treatment done on my face, neck, décolletage and hands which i have done every 3/4 months. It isnt as harsh looking as fillers. This treatment is important as i do not wear makeup as my face doesnt need it coming to Amanda Pierce. I am always given the best advice and always told when a treatment is not necessary and this is why i have been a loyal client for the last 10 years plus. Thank u Amanda and Emily x
---
Having never had any previous treatments I attended Amanda's clinic unsure how to achieve my desired look and what it was I actually wanted, but the second I stepped into Amanda's offices I felt reassured that I was in good hands! From the warm welcome I received at reception, to the clean and professional clinic, I instantly felt relaxed. Amanda is a very calming, reassuring professional and explained things at a level I understood. I felt supported to make a decision in my own time without any pressure either on the day or my follow up appointment. I'm so happy I chose Amanda, the results are exactly what I hoped for and I can highly recommend her services.
---
Amanda is the only person I trust with my face. Her knowledge and professionalism is second to none. I have travelled far and wide for my appointments, and it is always totally worth it. Amanda has such a kind and caring nature, the friendly environment she has created makes for a very enjoyable experience.
---
Amanda is definitely one of the best in the industry. I trust only her with my face. I had fillers done by Amanda a few times and I always thrilled with results. She listens to your concerns and then chooses the right treatment. Amanda is very friendly, skilled, experienced with great eye for aesthetics. Results are always excellent and the same time very natural. You not going to look fake with "duck lips" and puffy cheeks. After my last treatment I can't stop looking in the mirror. I highly recommended Amanda.
---
Anon Rossendale
June 4, 2018
My previous review said 4 stars when I accidentally clicked it - I meant to put 5 stars all the way!!!!
---
Anon Rossendale
June 4, 2018
I have been coming to Amanda for around ten years now and I have had many treatments including botox, fillers, peels and microdermabrasion. I have always been extremely happy with the treatments and Amanda and her team are always welcoming, friendly and knowledgeable. Amanda is a wonderful, warm lady and always takes the time to explain everything and advise what to expect and what is possible. I cannot imagine going anywhere else and I hope Amanda never retires! The results are always subtle and natural and no-one knows I have had the treatments - they think I just have good genes!!!! I am always planning my next essentail maintenance and I know Amanda will always be honest about what I need (or don't need) to keep looking as good as I possibly can.
---
Charlotte
Location: Burnley
February 24, 2017
I went to Amanda to minimise the dark line and bags under my eyes (tear trough fillers). I booked in for a consultation, with time to carry out the treatment if I wanted to go ahead. When I arrived, Amanda talked though the treatment in detail, including details about the filler, all possible side effects and how I was likely to feel after the procedure. There was no pressure to go ahead with the treatment and Amanda checked that I had done my research and fully understood all aspects of the treatment. I went ahead as planned and decided on half a mil under each eye. She used a cannula and there was no pain, just a little discomfort. Amanda talked me though every minute of the procedure and made me feel at ease. Afterwards, she took photos, to compare to the photos taken before the procedure, and made sure I was happy with the treatment before I left. I booked in for my aftercare in 2 weeks, which again was a good experience. Amanda was happy with how the fillers looked and discussed where further fillers may be added in the tear trough area, if I felt that I wanted more at some point in the future. I am really happy with the results of the treatment and would definitely go back to Amanda in the future.
---
Professional
February 11, 2017
Trustworthy, experienced, precise, professional, knowledgeable and attentive.... Everything I look for and need from someone offering cosmetic treatments. I am 57 years old and have had a number of procedures over the last decade, these have all been considered choices with practitioners chosen after much research and consultation. I would now go nowhere else for dermal fillers and Botox. Amanda listens and understands a patient's requirements, offers advice on the best course of action and delivers remarkable results. She demonstrates a keen eye for aesthetics and administers treatments gently and skilfully with minimum discomfort.I have no hesitation in recommending Amanda Pierce to anyone who wants a natural, bespoke rejuvenation treatment.
---
I have been coming to Amanda for 4 years now and have had both Botox and dermal fillers. Amanda explains everything in great detail and makes me feel at ease. She's very professional but approachable and friendly. She really is brilliant at what she does and I'm always thrilled with the natural results she achieves. The aftercare and level of customer service I receive from Amanda and her team is second to none. I would highly recommend to anybody. Fab xx
---
Sarah aspey
February 9, 2017
Sorry I pressed the ratings wrong it was meant to be -0
---
Sarah aspey
February 9, 2017
Booked a appointment at wat I can say non surgical procedures...she advised me to have the tear troughs done..I couldn't believe how bad the result was .my eyes came up swollen..and with lumps under the skin which was fluid.I had to go back twice to have them drained..I asked for my £550.00 back her reply was we can correct them..how many times would I have had to go back there..I went to a surgeon how was experienced in cosmetics..he said the treatment you have had should have not taken place in ended up have double vision went to opticians and they said my eyes were obscure..and that I could have gone blind ..I should have taken this further maybe I still could all she was thing about was money and her flash cars disgrace!!!!
Clinic Reply
Hi Sarah Thank you for your feedback. I am so sorry that you feel you did not receive a good treatment. Treating the tear trough area is an advanced medical procedure that requires experience and skill and we always strive to ensure clients understand that follow up appointments are an important part of the treatment. You are right to be concerned about possible complications and I am sure we discussed this at the time but if you are still having problems I would really encourage you to get in touch and come back and see me. We take aftercare extremely seriously and will always continue to see clients until they are 100% happy with their treatment. If you would like to arrange an appointment to see me I would be very happy to see you, Amanda
---
Having had fillers in the past with mixed results I highly recommend Amanda. She has made a big difference to my cheeks and under eyes and I am delighted with the result. What a pleasant experience too. A really relaxing salon and Amanda is a lovely, calm, caring person who is very skilled at what she does.
---
Christopher McQuillan
Location: Warrington
December 15, 2015
Absolutely wonderful experience at Amanda Pierce Clinic. Totally professional from the moment I spoke on the phone to the final result. Amazing transformation to my whole face. I feel so much happier now. A big thank you to Amanda and all the staff.
---
helena abrahams
Location: bury
December 9, 2015
From the moment you enter Amanda Pierce Aesthetics you are made to feel welcome and at ease.Every member of staff are friendly and welcoming. Everything is fully explained before and during the procedure. It is a totally professional company who would never do a procedure you did not need. I would never let anyone else do my botox or fillers, Amanda is amazing at what she does, you will not find anyone better.
---
helena abrahams
Location: bury
December 9, 2015
From the moment you enter Amanda Pierce Aesthetics you are made to feel welcome and at ease. Every member of staff are friendly and welcoming. Everything is fully explained before and during the procedure. It is a totally professional company who would never do a procedure you did not need. I would never let anyone else do my botox or fillers, Amanda is amazing at what she does, you will not find anyone better.
---
Norma Donnachie
Location: Oswaldtwistle
December 6, 2015
I am really pleased with my new cheeks. Volume loss in the mid face was making me look tired so I wore my glasses all the time. Having fillers has turned back the clock. It's lifted my face I feel so much better. Amanda has done a brilliant job considering my age. It has really made a difference. It's more than I imagined.
---
Denise Booth
Location: St Anne's lytham
October 30, 2015
I have never been to anyone as good as Amanda pierce. I could not praise her enough. Also her friendly relaxed manner. You immediately feel at ease with her. She is not pushy about treatments like some places I've been. She has such knowledge , and the results she produces are amazing. No one in my eyes could better her work. I am so happy with my treatment . She has given me back my confidence. I cannot thank her enough
---
Karl Manchester
Location: Manchester, UK
February 6, 2014
I highly recommend Amanda Pierce for anyone looking for fillers, botox or other aesthetic treatments in the North West! I went to visit Amanda following botched-up cheek filler from a "top" London surgeon. I'm a guy, and was left with little "hamster pouches", and diagonal dips across my cheeks. Not a great look. I went to see Amanda, who Id stumbled across a couple of years previously due to her work on non-surgical rhinoplasties. Unlike most clinics, which book 20 minutes out for both consultation and procedure, Amanda really took time out to understand the issue. She went on to dissolve the problematic filler, then in separate visits, used a special injection technique to correct the defect. Remember, many professionals avoid ''correcting'' the work of others. Why get involved clearing up the mess of somebody else? And yet Amanda took on the task and handled it brilliantly. She even provided sessions on the Dermalux machine to help reduce redness following the procedure, a real sign of patient care. Additionally, I had underarm botox with Amanda to address hyperhydrosis, and it was perhaps the most pain-free experience ever! Amanda uses ice with every injection to minimize the pain. Anyone that has experienced underarm injections before will know they aren't pleasant at all. No longer a concern with Amanda! I'm incredibly pleased with the outcome, and I shall be returning without question. I have already referred further customers to her. Positives: No rushing. Very friendly. Expert injection techniques. RECOMMENDED!
---
Kim Bowler
Location: Rawtenstall
July 21, 2011
Have botox treatment - excellent service as always.
---
Angie Lindsay
Location: BURY
July 21, 2011
I had botox and dermal filler treatment at Amanda''s clinic. I found the service excellent and Amanda was very professional. I have discovered my youth again. Thank you!!!
---
Jess Naraghi
Location: BOLTON
July 21, 2011
I had my lips done with Amanda because I was so impressed with how she did my sisters. The treatment was a great price and the results were amazing. I will definitely be back when they need doing again.
---
Janet Henson
Location: Middleton
July 21, 2011
Came for botox and filler treatment. Amanda talked me through the procedure and made me feel at ease. The treatment went smoothly and the results were excellent.
---
Harriet Hampson
Location: BURY
July 21, 2011
I came to Amanda to have botox and fillers. I though the service was excellent and I got great results.
---
Kathyrn Brownbill
Location: MANCHESTER
July 19, 2011
Amanda Pierce Aesthetics provides high quality clinical care in a high quality, professional environment. All pro's and con's of treatment options have been provided. I have been extremely satisfied with the result and have been on repeated occasions.
---
Chantelle Wakelam
Location: ROSSENDALE
July 19, 2011
I had botox treatment with Amanda. I though the service was very professional, very friendly, it was an excellent treatment and I am really pleased.
---
Niki Egerton
Location: MANCHESTER
July 19, 2011
Exactly what I had hoped for, lovely service, pleasure to have procedure done, will definitely be visiting again
---
Natasha Naraghi
Location: BOLTON
July 19, 2011
I had my lips done in February and was thrilled with the results!!! They looked that good that my sister came and had hers done as well. I'm back in for my lips again next month. Thanks Amanda!
---
Sara Jenkins
Location: Rossend
July 17, 2011
Wasnt happy with the outcome, and ended up paying more than I was told in the consultation! Also I told Amanda I wanted a frozen forehead and didnt get this although she said I would get what I wanted! Also my filler did not have the desired look and made me look droopy and worse! Would not recommend at all!!! Prices are too high too nevermind having to pay more than quoted! In total mine came up to 770 and I was quoted 680 at the time of consultation! :-(
Clinic Reply
Hi Sara. Thank you for your comments as we always welcome feedback and make every effort to respond in as appropriate way as possible. I was very concerned to read your review and disappointed that you have had such a negative experience. This is difficult for me to deal with as unfortunately I dont know who you are as we have no record of treating anyone with your name. However, I am still going to respond to your comments, for your benefit and anyone else reading this review rather than just removing it, as I think people can learn from your experience Sara. You say you were promised a frozen forehead. Whilst a frozen forehead is not something everyone wants, I appreciate it is a look some people like and this look is often achievable with the right doses of botox. The forehead must be treated cautiously though, as too much botox can result in droopy , heavy brows which no-one likes. I offer everyone a 2 week follow-up appointment where the results can be checked and if the desired outcome has not been achieved, we top-up with more botox. If your forehead was not frozen it is at this appointment we would add more botox. To promise a frozen forehead at the outset is risky though, as aesthetics is not an exact science as people react differently to different treatments which is why the review appointment is so important. If you are unhappy with the dermal filler we would either of discussed it at the time or at the review appointment. You would probably be surprised at the lengths I go to, to please my clients. This is not just because I want them to come back and see me again, but because I believe it is the right thing to do and nothing gives me more satisfaction than seeing a client delighted with the outcome of their treatment. But Im not perfect. I just do my best like most of us. So if youre not happy Sara, you need to come back and see me. As for the cost of the treatment, I am a little puzzled. I know our prices are competitive. All prices quoted in the consultation by me, are then given directly to the receptionist, by me, all in front of you, so I am not sure how that price became more? If you had 3 areas of botox and you had one standard dermal filler, it would have been £550. Of course I am only guessing, you may have had 2 dermal fillers. Without your notes, I dont know. If you would like to come and see me, I would be more than happy. The number is 01706 229931. I look forward to hearing from you. Amanda
---
Consulting Room is the ONLY online cosmetic clinic search directory, for the UK & Ireland, who check that all clinics listed with us are compliant with relevant regulatory requirements for the provision of cosmetic surgery, medical aesthetic treatments, hair transplant surgery and cosmetic dentistry. To find out what this means, why you can have peace of mind and trust the checks we do for you click here.