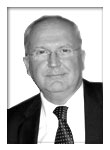 Mr Keith Rose
Sclerotherapy Specialist
Registration Organisation : GMC
Registration Number : 2412278
Qualifications : MB BS LRCP FRCS
He has specialised in the treatment of venous disorders – varicose veins and thread veins – for twenty years and has developed particular expertise in Sclerotherapy (leg vein treatments).
Sclerotherapy
Venous Procedures
Mole/Wart/Cyst Removal
Mr Keith Rose works as part of the Courthouse Clinics London team.
30b Wimpole Street, Marylebone, London, W1G 8YB
Click Here for more information about the clinic.
Please Share This Page
Please fill in the from below to contact Courthouse Clinics London