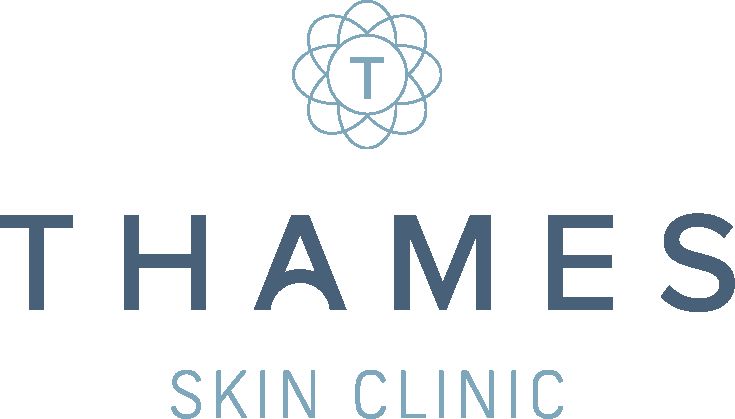 Thames Skin Clinic Reviews
1-3 Baylis Mews, 99 Amyand Park Road , Twickenham , TW1 3HQ
02081 Reveal Number
Call Now
-0.32559790000004796
51.4517558
Reviews
---
Louisa Webb
August 21, 2020
I have recently moved to Barnes and was searching for someone that could deliver Botox on my skin but I wanted someone reputable, Doctor led, and that didn't over do my face as I don't want it to look like I have treatments. I had my appointment with Anna, the lovely lady that owns this clinic and what a brilliant experience it was for me. I knew my end result would be exactly what I was after. I shall be back, for other treatments because I feel I'm in safe hands and you all know what you're talking about. Now I know why Anna has such a great reputation within the industry. She is not only a wealth of knowledge when it comes to skin but I feel at ease and taken care of in her beautifully designed clinic in Twickenham. Go, you will not be disappointed.
---
When you're in your early sixties and look at yourself in the mirror and all you think is "you look tired - your eyes look baggy, your cheeks are hollow and you have jowls" its time for action. I work in an industry where everyone is at least 20 years younger than me. I keep fit, watch my weight and ensure there's no grey in my hair, but my face was letting me down! It was with some trepidation that I booked an appointment with Dr Anna Hemming at the Thames Skin Clinic. Dr Hemming looked at my sad and saggy face and explained she could use filler in one area and improve another, gently lifting the jaw line and adding volume to the cheek area. No one my age wants to look like they're auditioning for Love Island and Dr Hemming understood that, whilst I wanted to wipe away some years, I still wanted to look like myself and the last thing I wanted was for people to know I'd had anything done. I felt that Dr Hemming's approach was thoughtful and intuitive, verging on the artistic as much as the medical. She inspired confidence, but there's always a frisson of fear mixed with the excitement of having a procedure. I need not have worried, after my first visit I could see the results immediately and was delighted. The sunken area under my eyes was no more, I rediscovered my cheeks and I looked refreshed. When I looked in the mirror I saw me but better. None of my friends or colleagues knew I'd had "work" they all just remarked that I looked well or rested. Sometimes I'd take selfies on the train just to compare them with how I'd looked a few weeks earlier I was so happy with the results! A few months later I visited Dr Hemming again, I'd noticed a hint of unevenness on left side of my face in that pesky jowl area. Many years ago I had a benign parotid gland removed and Dr Hemming realised that the old scar was the reason for the extra sag. We had another session and, as well as addressing the scar, she also filled out some old acne scars at my temples and added a little more volume to my chin. Amazingly there was no bruising, only fantastic results. Dr Hemming's artistry has given me back my lost self confidence, and I often think I look less "worn" than some of my younger colleagues. I am delighted with results, I know I look the best I can, and will continue to do so with Dr Hemming's help.
---
Charlotte Edwards
July 28, 2020
I've had the pleasure of going to Dr Anna for a few years now and was delighted when she opened The Thames Skin Clinic as so close to where I live. The space is gorgeous and bright so perfect for any treatments you may require! I've been used to, in the past to going into these darkened rooms where they surely can't treat you properly. Dr Anna and her team are professional and friendly in the right measure and make you feel at ease and confident that you'll walk out of there looking and feeling a million dollars!! Would def recommend a visit to see for yourself!
---
Janice Bunn
March 11, 2020
I have been coming to Dr Anna Heming for Botox for the past 4 years. I'm always happy with the fresher natural look she gives me. Friends have been surprised when I tell them I haven't been on holiday and that my rested look is actually Botox. I really trust Dr Hemming to do the best for me and feel safe in her experienced medically qualified hands. So,now she has opened a fabulous new clinic I'm venturing to other treatments. I've just had 3 LED sessions with aesthetic practitioner Lizzie (who is very knowledgeable and super friendly) and these have really plumped up my skin . I've booked a Hydrafacial for next week. The clinic is a uncluttered minimalist space with the latest skincare equipment. It feels hygienic yet relaxing. It's a pleasure to visit. Thank you.
---
I was a bit apprehensive as I had never had a facial before but when I arrived and met Lizzie she put me as ease immediately and the treatment out of this world. Amazing place with lovely staff and a wonderful experience
---
Mariya Virani
March 3, 2020
I am very happy with the treatment and service I received. Very friendly staff and Dr Anna is amazing. I'd love to come again.
---
Michele Tinker
February 7, 2020
Attentive professional treatment delivered with great skill.
---
Natalie Warwicker
January 2, 2020
I started to develop skin issues around my eyelid area. Having been to see two other dermatologists who were unable to assist due to the delicate and sensitive area around the eyes, it was a welcome relief for Dr Anna Hemming to be recommended to me. She immediately put me at ease, talked me through the available treatments, provided me with a quote and arranged to see me again to carry out the procedure. Within 2 weeks of the initial consultation my treatment was completed. It has made such a difference to my face already. I feel more confident and am so relieved to have found a consultant who not only listened but carried out a procedure that I was told was not possible. I can highly recommend Dr Anna Hemming and have already to my friends. I have no doubt I will use her again for any other derma-logical procedures.
---
Jeanie Van Zweeden
December 2, 2019
Anna makes you feel totally relaxed and inspires confidence with her knowledge.
---
Dr Hemming was fantastic. She listened to my goals and took them all into account when creating a treatment program. The treatments were virtually pain free and I'm thrilled with the results. I wouldn't hesitate to recommend her to others.
---
Consulting Room is the ONLY online cosmetic clinic search directory, for the UK & Ireland, who check that all clinics listed with us are compliant with relevant regulatory requirements for the provision of cosmetic surgery, medical aesthetic treatments, hair transplant surgery and cosmetic dentistry. To find out what this means, why you can have peace of mind and trust the checks we do for you click here.