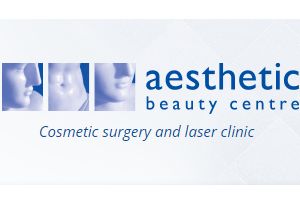 Aesthetic Beauty Centre Sunderland Reviews
Ashmore Consulting Room, 2 Ashmore Terrace , Sunderland , SR2 7DE
01915 Reveal Number
Call Now
-1.38387890616065
54.8992434787637
Reviews
---
I had a consultation with Aesthetic beauty as I had had my first ever Botox at a salon which was awful. Left my eyes swollen with bags. Nurse Dutta saw me and immediately knew what had gone wrong, gave advice on how to help rectify it and booked me in for Botox when the time was due. I have to say she was marvellous put me at ease and the aftercare was also excellent, giving lots of advice and a follow up appointment. And top of that I feel great no swelling at all and looks very natural! I would never go anywhere else and I can honestly say I do not recommend that anyone goes anywhere other than a proper top notch clinic like this. Another point I'd like to mention is it actually cost less (than a nurse who visits a salon) because they only injected what they had to no more no less, just perfect! This in itself to me speaks volumes!
---
Valerie tillett
October 22, 2018
I have had my first ever procedure and was recommended Dr. Dutta. From my first ever consultation, I was immediately put at ease. The procedure was explained in great detail with no hard sales push. The clinic was immaculate, staff friendly and professional and knowledgeable. I travelled to the Newcastle clinic for my operation where I was looked after to the highest possible standard. Dr. Dutta performed my operation and again, I felt at ease throughout. It has been a week, and although I'm still in the healing process, I already feel that my life has been changed and improved. This man can almost walk on water! The aftercare has been amazing. I'm due to be seen again tomorrow (second appointment since my operation). I've had a telephone number for both the doctor and nurse which I was told I could use 24-7 (hasn't been neccessary) From start to finish, every step has been to the highest quality and put my mind at rest. I can't thank them enough and would highly recommend anyone to visit the aesthetic beauty centre.
---
I would highly recommend wendy & the team at the aesthetic beauty centre to anyone . The procedures are explained fully & you are put at your ease straight away . Very friendly & professional from start yo finish
---
I have found everyone to be welcoming, professional and courteous when I have been for my appointments. I would recommend this clinic to any one wanting cosmetic treatment.
---
I have been a patient of Dr Dutta and Wendy for 2 years now. I'm always impressed with the service I receive and the results of my botox treatments. Thank you Dr Dutta, Wendy and team for the amazing service you give. Affordable treatment with great results!
---
5 star service from 5 star Dr dutta, wendy and staff!
---
Been coming to Dr dutta and Wendy for 13 years,fantastic professional people with a personal touch! Great prices,amazing anti-ageing procedures,could never go anywhere else!
---
I would highly recommend Dr Dutta, Wend & the rest of the team at aesthetic beauty centre. From my first consultation I was give all the information I needed to decide if the procedure was right for me & given great advice on what procedure would be best for the outcome I wanted, Through my consultations I didn't feel any pressure whatsoever in fact I was encouraged to go away and give some time before I booked in my procedure. After deciding the surgery was right for me I had to take my husband with me to my next appointment this really put me at ease especially that the whole thing was explained to him and all my after care needs we both agreed that Dr Dutta was definitely the right person for my surgery. I had been for consultations with a few other clinics in the north east and had not felt at ease or confident in any of them I had also received numerous emails & calls encouraging the surgery something that I didn't with aesthetic beauty. All my pre op surgery appointments went no problem at all I had as given a great deal of advice of what I needed to do before the surgery and on the day of the procedure. The day of my surgery I was in the waiting room of the clinic feeling quiet nervous & there was another patient waiting for a follow up appointment, we got talking and she reassured me & told me all about her experience which was a total success this really made me relax and I was please to have had that from an actual patient (the reason am writing this review to help someone else) Wendy was absolutely amazing before during & after my surgery really keeping me clam and relaxed , the surgery went with no issues at all I went home and straight to bed with the painkillers provided. Dr Dutter phoned latter that night to see how I was & for the next few days until my 1st post op appointment at which point I saw the results for the 1st time. AMAZING!!!!!!!! I can't thank Dr Dutta enough for surpassing my expectations of what I expected. I can't thank Dr Dutta & the team enough
---
From start to finish Dr Dutta and his team offered a friendly, professional and informative service. I would not hesitate in using their services again. They have been so welcoming and helpful, I would hand on heart, honestly advise / endorse anyone who is contemplating any kind of procedure to contact this clinic.
---
I love my new lips...I was worried at first about the injections but the doctor was great and did a fantastic job
---
I am absolutely thrilled to bits with the results that the Botox has given me. Definitely money well spent.
---
After just three treatments I am amazed at the results. I no longer need to pile on the makeup. I would recommend this to anyone who has these awful red veins. I wish I had found out about Photorejuvenation before.
---
Consulting Room is the ONLY online cosmetic clinic search directory, for the UK & Ireland, who check that all clinics listed with us are compliant with relevant regulatory requirements for the provision of cosmetic surgery, medical aesthetic treatments, hair transplant surgery and cosmetic dentistry. To find out what this means, why you can have peace of mind and trust the checks we do for you click here.