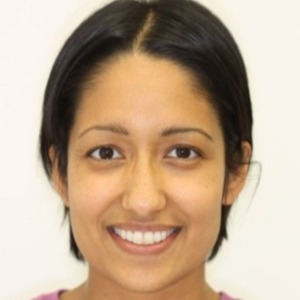 ---
Dr Jenny Kabir has an established reputation within the dental industry amongst both patients and peers. Dr Kabir grew up in York, and after qualifying in Dentistry ran a group of successful dental clinics in Manchester. She then returned to her hometown of York as Clinical director of Fresh Dental Smile Clinic. The clinic prides itself on its vision of providing unparalleled patient care with the latest, highest quality dentistry available today.
Dr Jenny Kabir has over 20 years experience in providing the very best in cosmetic dentistry. She has won the award for "best young dentist" and has sucessfully completed several post graduate qualifications including being one of very few dentists to actually be awarded the prestigeous Dipolma in Implant dentistry from the Royal Collage of Surgeons. Dr Kabir is currently undertaking a masters degree in Dental Implantology to further excel in the field of surgery. Dr Kabir enjoys providing orthodontic treatment including incognito ( invisible braces) having completed postgraduate studies in delivering outstanding smile designs involving a range of treatment modalities.
Dr Kabir enjoys caring for patients including those that are anxious, delivering pain free dentistry and administering sedation were required.
Dr Kabir has treated high profile patients including celebrities, singers, models and sports professionals as well as taking refferals from accross abroad. Dr Kabir was also selected to be the dentist for both the Manchester 2001 commonwealth games as well as 2012 Olympic games, in taking care of the dental health of international athletes.
The passion Dr Kabir holds for dentistry has led her to pursue several further postgraduate qualifications and diplomas. She was one of the youngest dentists to be awarded the DPDS (3 year postgraduate diploma) from Bristol University, as well as completing a further 4 year long postgraduate course in advanced cosmetic and restorative dentistry with the internationally renowned dentist Dr Paul Tipton.
Dr Kabir continually keeps abreast of the latest developments by attending leading international programs, Dr Kabir also dedicates her time to mentoring and teaching other dentists and is proud to have had her research articles published in the British Dental Journal.