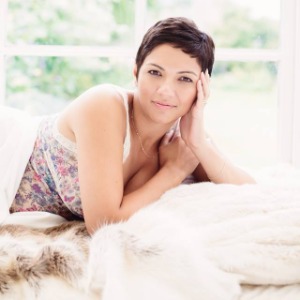 ---
Hi there, I'm Chantalle Coombes, a Registered General Nurse, and Nurse Prescriber, who owns The Award-Winning Sugar Box Clinic.
I have great respect for my clients, whether they see me or my colleagues and as a result, I have introduced guarantees to reflect my vision for the clinic and standards that I would want to see in a clinic if I were the client. I qualified as a Registered General Nurse in 2003, and became an Independent Nurse Prescriber in 2011.
I started this business in 2010 following the demand for better standards in training and treatments, that were presented during my time as a National Trainer for a Dermal Filler Distributor. I knew that practitioners needed more experience and better quality training, which led me to start my own training company alongside my clinic. Having sold our training company in March 2018, we will be focussing more on building the services and practitioners required to deliver a more diverse range of treatments.
We are proud of the calm and educational environment that we have built-in our new clinic in Risca. During our renovation, we knew we had to bring a retail section into the clinic and educate our clients further in terms of skincare and overall health. So you'll find we are stockists of the ELEMIS and Neostrata brands and have a fruit bowl and water for clients to help themselves. Working with Beauty Therapists has made me appreciate even further the need to look after our clients from a mental wellbeing perspective as well as the externally visible treatments.
When you buy from us, you also support other local businesses Shopping with us, not only are you buying locally, but you'll be helping us to buy local too. Seeing the downfall of small independent businesses being replaced by national chains, Chantalle wanted to make sure The Sugar Box Clinic could make a small contribution too.