TriPollar™
Product summary
Launched in the UK in July 2007, TriPollar™ radio frequency (RF) technology is available via two devices, Apollo® and Regen®.
Unlike previous technologies, mono-polar and bipolar devices which use one or two poles to conduct the RF energy, TriPollar™ RF is the only radio frequency technology in the world that simultaneously combines the effects of mono and bi-polar radio frequency in a single treatment, which the manufacturers claim produces better results with less pain.
The devices are marketed for skin tightening, cellulite reduction and body remodelling.
Technical specifications
TriPollar™ radio frequency technologies have a maximum output power range from 30 - 50 Watts.
The TriPollar™ radio frequency configuration and sophisticated control algorithm eliminates the need for skin and applicator cooling resulting in more efficient treatment which requires fewer treatment sessions, according to the manufacturers.
Regen™ utilises 30 watts output power. It incorporates 2 applicators; a small applicator for the face which has a single TriPollar™ (3 electrode) configuration and larger applicator for the body which has both a TriPollar™ (3 electrode) configuration and, additionally, a bi-polar configuration.
| | |
| --- | --- |
| Bi-Polar RF Wave Form | TriPollar Wave Form |
| | |
Apollo™ has a greater output power of 50 watts. Apollo™ comes with 3 applicators; a small TriPollar™ (3 electrode) applicator for the smaller areas of the face (around the eyes and mouth), a medium TriPollar™ (3 electrode) applicator for areas such as the face, neck and arms, and a larger applicator for the body. The larger applicator has 6 poles which create a unique, alternating, multi-TriPollar™ RF energy field.
6 Pole RF Wave Form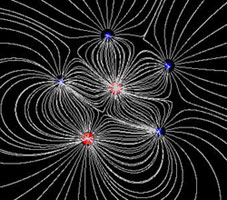 How does it work?
TriPollar™ is marketed as 3rd generation RF technology that simultaneously combines the effects of mono and bi-polar radio frequency in a single treatment.
TriPollar's key advantage is that it utilises three or more poles/electrodes which it is claimed allows for greater focusing of the RF energy and a broader RF wave density which means that it can achieve variable depths of penetration into the target tissue being treated, (both superficial and deep) giving a more uniform result, according to the manufacturers. Collagen in the tissue is heated and stimulated to create an immediate visible contraction and lifting effect, followed by remodelling with new and accelerated collagen production in the deeper layers over time.
It also claims to be virtually painless, with only a mild heating sensation being felt, meaning that it requires no contact cooling to the skin during treatment.
License status
TriPollar™ is CE approved in Europe with U.S. FDA approval granted for the Apollo device using Tripollar in November 2011 for non-invasive treatment of facial wrinkles and rhytides.
Should be used by
TriPollar™ technology does not currently come under current Care Quality Commission legislation and can be used by a trained aesthetician with medical supervision.
How long does it last?
Results are said to be visible right from the first treatment and can last for months to years if maintained. It also depends on the chronological ageing of the patients and their life style.
According to the manufacturer, however, ongoing maintenance every 4 – 8 weeks could be required.
Side effects & risks
The use of TriPollar™ may cause any of the following:
Redness and warmth in the treated area for an hour or so after treatment.
Swelling that may last from 24 to 48 hours after the treatment.
Not to be used in
As long as you are generally healthy and don't have any skin diseases or infections in the area treated, there are few medical reasons why patients should not undergo this treatment.
Although there is no evidence that this treatment is harmful for pregnant women, you would generally be advised to wait until after you have given birth before embarking upon a course of treatment.
People with electrical devices e.g., pacemakers, or metal implants in the treatments area cannot undergo treatments.
Patients with current cancer or cancer history, especially skin cancer or pre-malignant moles.
Also it's not advised to be used for people with history of skin disorders such as keloid scarring, abnormal wound healing, as well as very dry and fragile skin.
Treatment regime
A treatment session can be expected to last about 10 - 60 minutes, depending on the area being treated, and are usually recommended once every week with an average of 4 - 8 sessions in a treatment programme, followed by ongoing maintenance to prolong the results.
Cost of treatment
Private costs for TriPollar™ treatments depend on the area(s) being treated and can range between £80 - £200 per area per session. Discounts often apply for a course of sessions.
Clinical Results
| | |
| --- | --- |
| | |
| Thigh before treatment | Thigh after treatment with Tripollar™ RF |
| | |
| --- | --- |
| | |
| Abdomen before treatment | Abdomen after 12 treatments with Tripollar™ RF |
| | |
| --- | --- |
| | |
| Abdomen before treatment | Abdomen after treatment with Tripollar™ RF |
| | |
| --- | --- |
| | |
| Neck before treatment | Neck after treatment with Tripollar™ RF |
| | |
| --- | --- |
| | |
| Face before treatment | Face 6 months after treatment with Tripollar™ RF |
| | |
| --- | --- |
| | |
| Face before treatment | Face after 6 sessions with Tripollar™ RF |
Images provided courtesy of Pasha Connections (UK) Ltd.
All before and after photographs are real patients, your results may differ.
Clinical studies
A Novel non-Invasive System For Skin Tightening And Cellulite Reduction Using The Innovative TriPollar ™ RF Technology,
Alex Levenberg, M.D., Doctor's House, Plastic Surgery Dept., Tel Aviv, Israel
TriPollar™ RF Non-Surgical Face Lift & Skin Tightening – Long Term Results,
Omer Buhsem, M.D., D'estetica Aesthetic & Plastic Surgery, Bursa, Turkey
TriPollar™ RF Skin Tightening & Circumference Reduction Treatment on Asian Skin,
Sehyun Kim, M.D., Lyhn Clinic, Seoul, Korea
Waist Circumference Reduction by TriPollar™ RF Treatment: A Case Report,
Luis Bril Rosemberg, M.D., Centro De Cirugia Dermatologica y Cosmetica , Madrid, Spain
---
TriPollar™ Reviews
Overall Product Rating For
TriPollar™
TriPollar™ Reviews. Read and compare 1 patient reviews and ratings for TriPollar™. See if others recommend this cosmetic procedure and think its value for money. Or write your own review below!
Overall satisfaction with Product
1 out of 5 based on 1 reviews

Level of pain experienced with Product

Satisfaction with results achieved

Value for Money

TriPollar™

Reviewed by
Jenny Wilson

on

02/06/2014

I had the Tripollar Apollo treatment done on my face at a local spa called "Stripped Waxing Spa and Boutique" in Magnolia, TX. I only wanted to treat fine lines and wrinkles around my mouth. The spa owner named Alisha insisted that the Apollo was the safest means to achieve the results I wanted. After 3 very painful, burning treatments I have lost all the volume in my face--especially my cheekbones. I am very depressed about my appearance, and I have lost all my self confidence. Please tell me if I can ever hope to see my face restore itself. How long will it take? I have found very little information about the long-term affects of Apollo upon the face. The spa owner has seen me, and she did not refund my money, rather she insisted that I do a new treatment known as "skin pen" saying that the volume will return if I use this device. This spa is out of control--and they are ruining the name of Tripollar Apollo in effort to make a quick sale. Please Advise!

Recommended?

Overall satisfaction with product
1 out of 5

Level of pain experienced with product

Satisfaction with results achieved

Value for Money